March has somehow crept up on us all, bringing with it - Autumn, Pancake day (woo) and on a more self-indulgent note my 1-year anniversary with KR, as well as my 3-year anniversary in this incredible country!
In 2016 a fresh-faced, recently graduated me packed my enormous backpack and booked a one-way ticket to Australia. And it wouldn't have been the true British rite of passage if I didn't travel up the east coast on a Greyhound Bus; undertake some gruelling farm-work in Bundaberg and somehow wind up in Sydney (not in Bondi Junction for the record).

​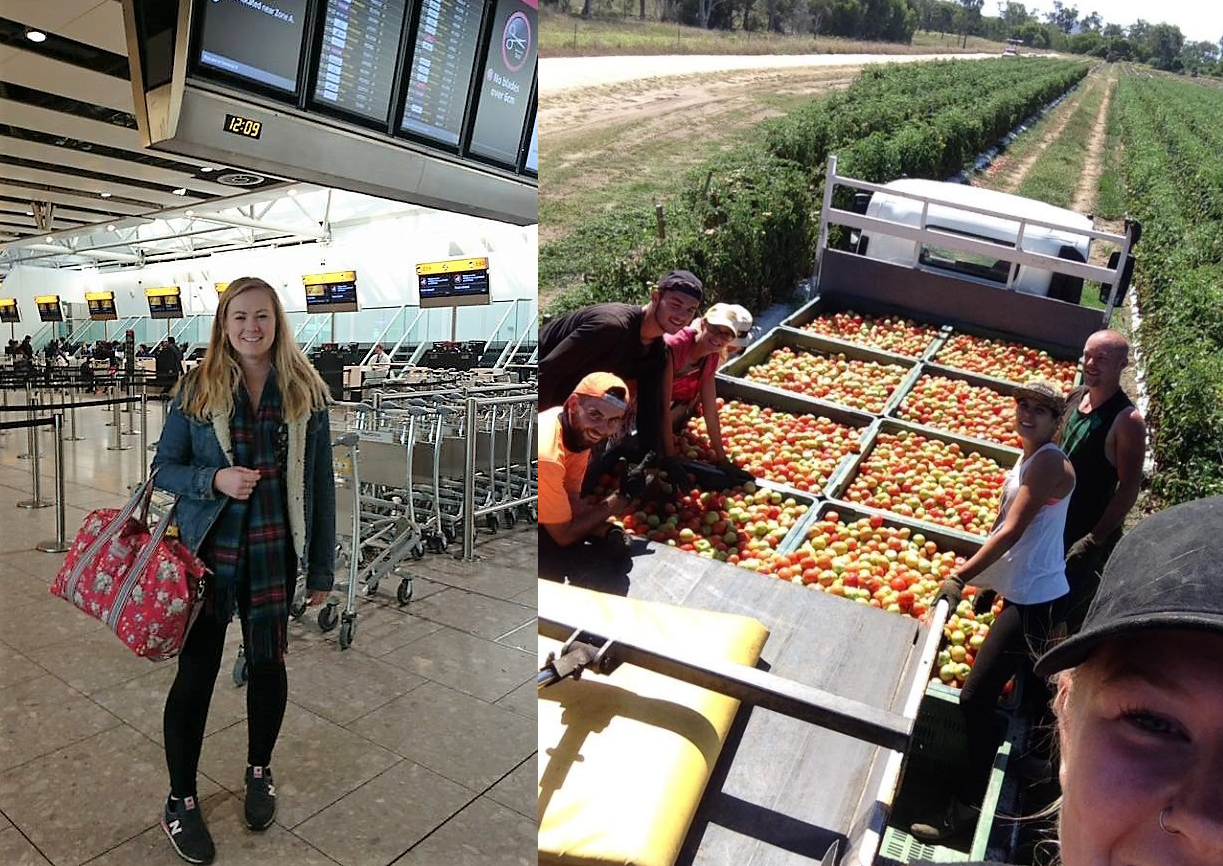 ​
Deciding to make Sydney the base for my second year Working Holiday Visa wasn't a hard decision; it's a city with the perfect balance of beach and city - that mixed with 90% of my British friends calling it home too. But finding a job to sustain the "working" side to my Working Holiday Visa wasn't as smooth sailing as I had imagined!
For anyone, the job search can be a daunting task; and even more so when you're in a country halfway around the world with no idea who to apply to, what types of roles to apply for, and with no Australian office experience at all. That's why I wanted to share with everyone the 5 things that I wish someone had told me about perfecting my resume when starting my job search in Sydney.
DATES, DATES, DATES - I cannot express this point enough. This may seem like the most obvious one to start with but putting the Month and Year along with your Job Title and Company is so important. For example - "2017 - 2018" vs. "January 2017 - December 2018" - there's a whole years' difference between them and it can make the world of difference to a hirer's decision.

Put your most recent role first -When someone is reading your resume, they want to know what you're currently doing or what your most recent experience was. Putting your resume in reverse chronological order (your current role first and working all the way back to older roles) is the best way to grab and keep the attention of the recruiter or manager reading it.

Fill in the gaps -If you've been travelling for 6 months between 2 roles, recruiters and managers are going to be intrigued by what you may have been doing. I would 100% recommend putting a one-liner such as "March 2016 - July 2016 - Travelling around SE Asia" or "September 2017 - December 2017 - Completing my 88 days farm-work in Bundaberg" - not only does this help to ease any confusion, but it gives us something to have a chat about during the initial phone call and find some common ground!

Bullet-points are best! - Ditch the lengthy, story-telling paragraphs. You do not need to give a step-by-step run through of your average day. Be punchy and direct; bullet-point your most important and relevant duties and save the examples and explanations for when you're talking to your recruiter or prospective employer.

Pay attention to the little details - You wouldn't believe it if I told you how many people forget to attach their resume to their application, or upload an old version, or provide the wrong email address or mobile number. Check, double check and triple check your details, as there is nothing more heartbreaking than finding a perfect resume and not being able to reach out and talk to you!!
Now I wish I could guarantee that this is a sure-fire way to get you a job within the day, but I can't - the rest comes down to you, your personality and your preparation. However, if you're on a Working Holiday Visa and feel like you need some advice or a point in the right direction - we have a designated team here at Kennedy Reid who look after all temporary and contract job opportunities and would love to have a chat about how to make the working side of your visa just as engaging and nearly as fun as the holiday side!
​
If you like the blog, you might also like: