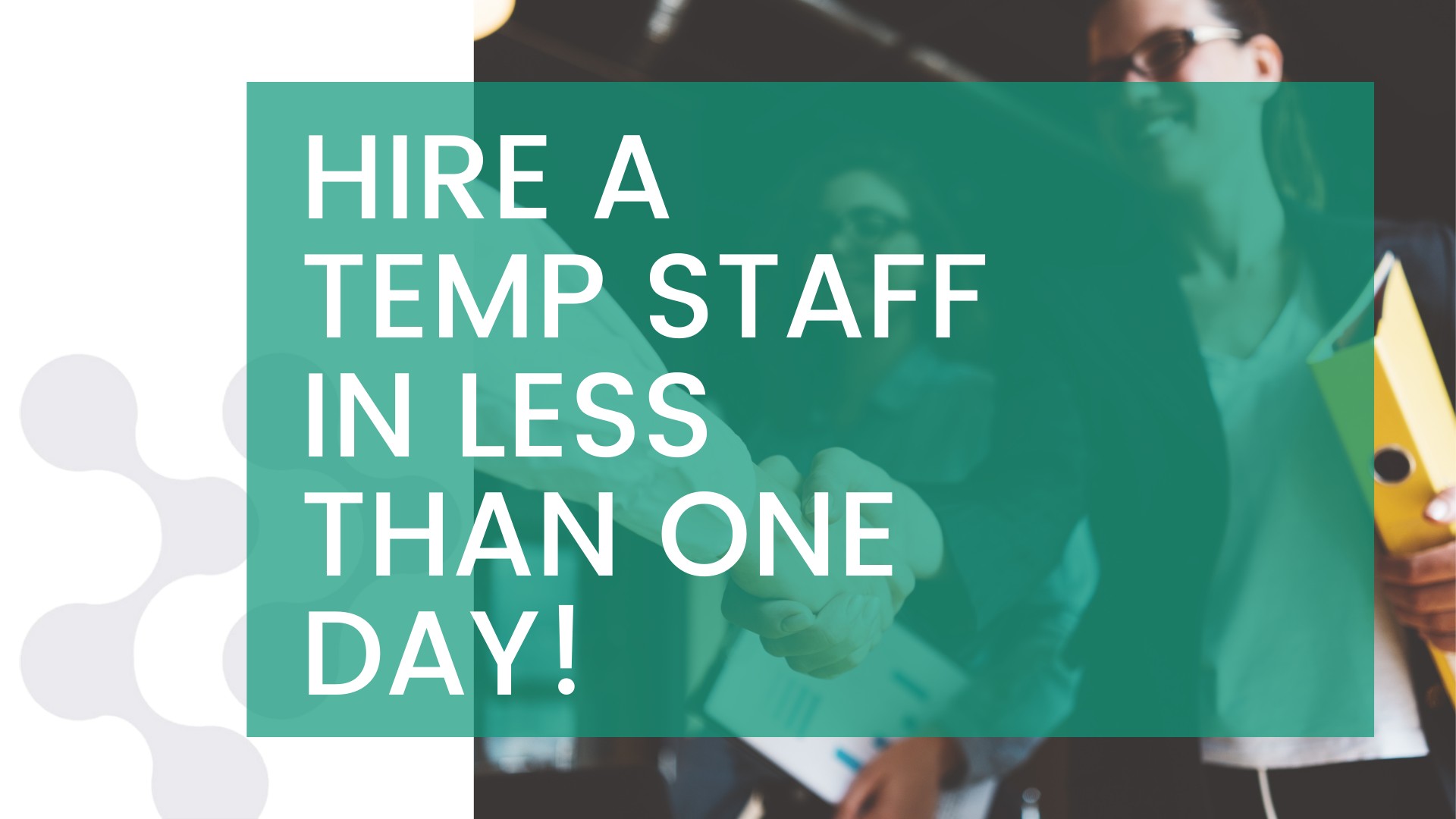 Our temporary services.
A temp is someone who can start the job tomorrow, hit the ground running and help boost productivity from the first day. Kennedy Reid can help you find this person in just 30 minutes (if urgent) after you give us a brief on your requirements.
What's in it for you?
No long-term hiring commitment

Start and end the assignment whenever you want

Don't have to worry about setting them up on your payroll system, we will take care of that for you

Temps are flexible and available to work from home if required

Only highly qualified and reference checked temps will be sent
What to find out more? Please fill out the form below and our consultant will be in touch with you within 24 hours.
​
​