​2021 is a year that has demonstrated just how resilient the Insurance Industry is.
So far, we have seen the Insurance Industry adapt to new ways of working remotely, shifting to digitalization & automation to improve operations & processes, drive digital innovation & enhance the user experience to meet consumer needs.
The transition to digitize slowly began before the pandemic. Many insurance companies had gradually implemented a process for increasing productivity and improving overall processes that met consumer needs more efficiently. However, due to the pandemic, this only accelerated the trend. As the insurance industry's talent needs are changing, our team surveyed over 100 insurance professionals to uncover how the shift to digitalization & automation has impacted employees. To stay competitive in an industry that is changing drastically, employers need a workforce with the latest skills and technologies.
This report will provide you with insight into the current needs and values of insurance professionals in today's market. This report will further outline strategies for employers to address the needs of their talent with these changes.
​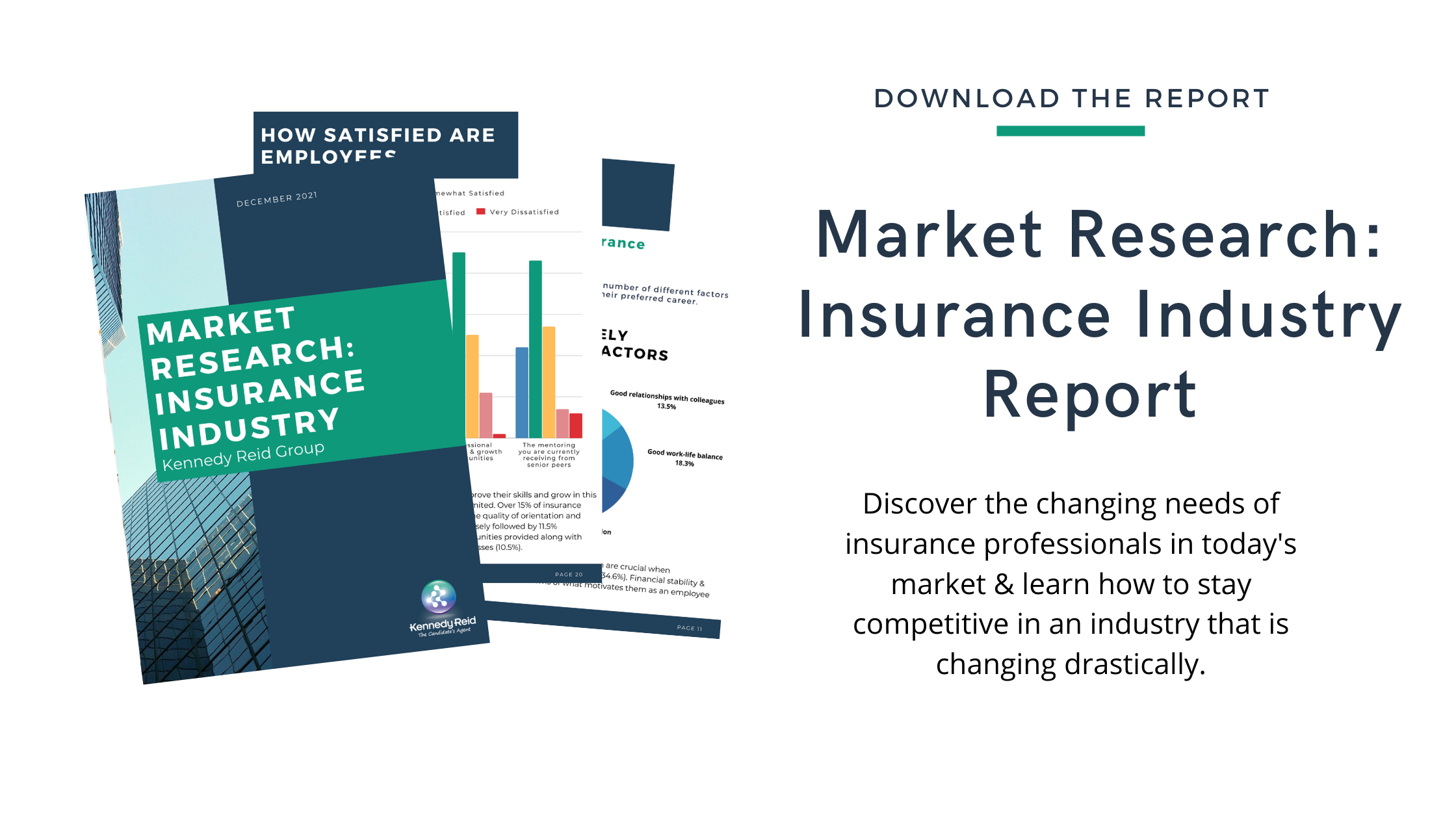 ​
​