Having a presence in the market can bring you new experiences, new relationships and new business. It helps you build your personal brand, assists you to find meaning in what you do and provides you with the ability to actively seek out opportunities rather than waiting for them to come to you. Here is why…
About a month ago, an hour before the time to leave, I had been told I was going to be attending an ANZIIF seminar called 'Rising Stars in Insurance' with a few colleagues from Kennedy Reid & that I would be doing some sort of public speaking. I had so many nervous thoughts running through my mind, never having spoken in front of more than 10 people ever before.
When we arrived at the venue, we sat on round tables of roughly 10 people listening to a panel of experienced Insurance Leaders speak about their experiences and provide advice to young insurance professionals. After the panel discussion, we were instructed on our exercise for the day which was an 'Elevator Pitch'. I was chosen to be 1 of 12 finalists to present in front of all attendees. As myself and my two colleagues were the only recruiters in the room, this was extremely daunting for me as I knew how important this opportunity was to not only build my own personal brand but it was also a chance to change any negative perceptions people may hold of recruiters.
Long story short – I got up on stage and did not regret attending this seminar one bit. I found a new confidence, I felt I was my authentic self and I made an impact. I came out of this seminar with a brand new relationship with one of my (now) current clients. I was persistent in organizing a meeting, which led to me becoming their resourcer for a technical role that they had struggled to previously fill. In two weeks, I managed to successfully place this role with my very talented & passionate candidate, who I had built a great relationship from months ago.
​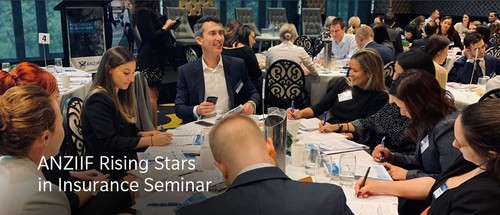 ​

Developing a stronger market presence gave me the opportunity to voice my passions, build my confidence and present new challenges. Some lessons I learnt from the seminar is to be your authentic self, be consistent with how you portray yourself and never be afraid of failure.


If you like this blog, you might also like: