​It is no shock that the pandemic has changed how we work, but as a hiring manager, this means adjusting their recruitment processes to allow them to engage with candidates and recruit virtually.
This shift in recruitment has resulted in rapidly changing recruitment trends – so are you prepared to adapt to these trends?
Here are some rising recruitment trends to adapt to in 2021 and plan for in the coming year!
​
Employer branding
Employer branding is crucial in recruitment, and this trend expects to continue for many years. Jobseekers typically research employer brand and reputation before applying for a position at a given company, which means that businesses with a poor reputation and employer brand have more of a difficult time attracting new talent.
So how do we improve our employer brand?
Recruiters need to go where candidates go – and that's social media!
Recruiters need to create a digital attraction through social media platforms such as Facebook, Twitter, and Instagram, rather than just LinkedIn. As social media plays a crucial role in representing any brand, recruiters must incorporate it into their marketing strategies to build a more accessible presence and increase employer branding.
Here are a few examples of how you can create social media content that will improve employer branding:
Post videos & photos of your work culture and work events

Get your employees involved in active social sharing

Showcase positive reviews from internal employees, clients & candidates

Promote your career growth & development opportunities within the organisation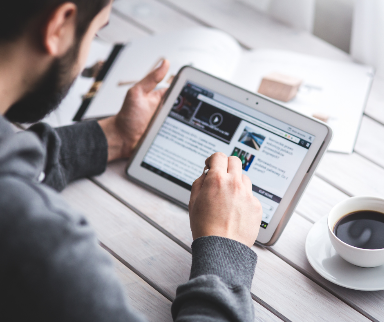 ​
Recruiting Gen Z
Generation Z includes individuals born between 1997 and 2012. This fresh breed of employees can bring many benefits to an organisation due to their upbringing in a highly digitized environment, enabling them to stay up to date with the latest technology and trends.
Recruiters should target these individuals as new graduates, and young professionals can bring a fresh set of expectations, preferences, and behaviours to an organisation. According to the Forbes reports, employers have started to slowly recruit individuals from this generation, which has positively impacted organisations' filling in the skills gaps and has significantly shifted their perspective on work.
To adapt to this trend, recruiters and hiring managers will need to change the recruitment strategies that will allow them to attract a pool of candidates from Gen Z as these individuals are more likely to prioritize financial stability and job security.
Here are a few examples of how to attract Gen Z Candidates:
Establish a remote working framework and incorporate this into the organisation's policies

Focus on diverse hiring & diversity within the workplace

Focus on their long-term professional goals; According to the Forbes Reports, more than 1 in 3 Gen Zer's plan to stay at their first job for more than four years and are searching for positions with long-term potential.

Sell the role - highlight the organisation's career & development opportunities, workplace culture, benefits, flexibility, and work-life balance.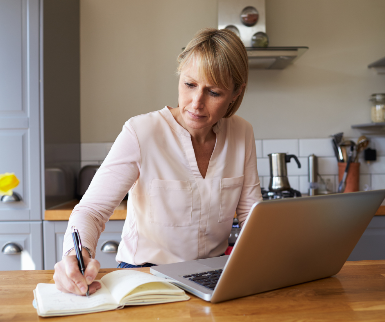 Remote Work
Organisations have had no choice but to adapt to remote work since the pandemic. Nonetheless, many businesses have gradually recognized the advantages of working from home. As a result of the increased flexibility and work-life balance provided to employees, employee productivity and the demand for remote work have increased.
As remote work becomes the new norm, businesses should establish a remote working framework and incorporate it into their policies to attract the best talent. Companies may need to change their recruiting strategies to recruit more remote candidates to adapt to this trend.
​
Virtual Recruitment
Organisations have had to shift their recruitment & hiring processes that allow them to interact with candidates virtually due to the pandemic and adapted to technology tools such as Zooms, teams, and Skype that enable them to do so. As we continue to face COVID restrictions, virtual recruiting and onboarding will become a priority.
Establishing an end-to-end virtual recruiting process allows organisations to hire remotely. This saves time, frees up resources and enables recruiters to attract and communicate with a larger pool of candidates from around the world. This recruitment trend will continue throughout 2021, with organisations anticipating that video interviews will become the standard interview process in the future, particularly for entry-level candidates.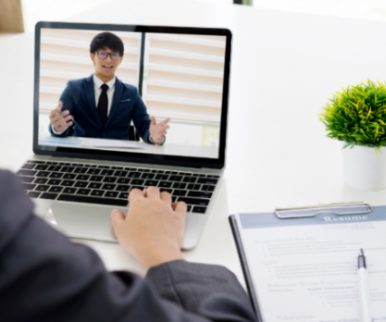 ​
Focus on Retention
Due to the health and economic crisis affecting every industry, many organisations can't afford to lose vital employees, making it crucial for companies to focus on retention. As turnover can be costly, companies will need to implement retention strategiesto retain existing employees and potentially attract new ones. Effective employer branding is also helpful in this situation. A company with a good reputation has a better chance of attracting candidates, especially those looking for long-term employment.
​
Summary
Since the pandemic struck the globe, organisations have had to change the way that they work. As a recruiter or hiring manager, this means structuring their recruitment strategies and processes that allow them to interact with candidates virtually. These recruitment trends will continue throughout 2021 and in the future, making it crucial for companies to adapt to and plan for the coming year.
​
If you like this blog, you might also like:
​
​