​There is no greater tool than an effective employer brand to attract top talent. Companies use employer branding for marketing themselves as potential places of employment, typically through company websites and social media. Employers look for ways to differentiate their brand from others to stand out and attract potential job seekers. This blog will discuss the basics of creating a successful employer brand and provide tips on creating your own!
What is an Employer Brand?
Employer branding is the process of managing & influencing your reputation as an employer among job seekers, employees, and key stakeholders. It encompasses everything you do to position your organization as a desirable place for those looking for employment. Your employer brand (or "reputation") should reflect upon all aspects from policies and procedures, management style, work environment and ensuring people feel valued every step along their career journey.
Why is Employer Branding important?
It is crucial to have a strong employer brand that can attract potential employees in today's job market. Employer branding is all about knowing what your company stands for and how you're different from other companies in the same industry. It also allows current employees to see if they align with what the company stands for and is an excellent tool for hiring top talent.
An effective employer brand can attract new talent or overcome negative perceptions about certain companies that may have developed over time. It allows them to set themselves apart from competitors through targeted communication strategies tailored just for each audience they're targeting.
How to create an effective Employer Brand
It can be hard to create a unique brand, but it's important to remember the fundamental principles of branding. When creating your employer brand, there are many questions you should ask yourself:
o What type of organization are we? (Who am I)
o What do I want my organization to look like?
o What do I want my employees to feel about my organization?
o How does this translate into our organization's mission and values statements?
These are just some of the questions that need answers before you start investing time in an employer branding strategy, ensuring that these strategies align with your organizational needs.
Here are a few examples of how you can get started:
​
1. Evaluate your company culture
A successful branding strategy begins with an excellent employer experience. This starts by speaking to all your current employees and assessing what they think about the company culture. Conducting anonymous surveys or one-on-one meetings can help you accomplish this. This is a great starting point that will allow you to discover how much joy current workers get from doing their job within your organization.
When trying to evaluate your company culture with current employees, ensure to ask questions like:
Are you comfortable with your workplace culture? Please explain why for your answer.

Which aspects of the organisation can be improved to make it a better workplace?

Are you happy with your employee benefits?
You can use these insights to identify which strengths you should highlight in the employer brand and opportunities for company improvement. This will help improve company culture and attract great talent.
​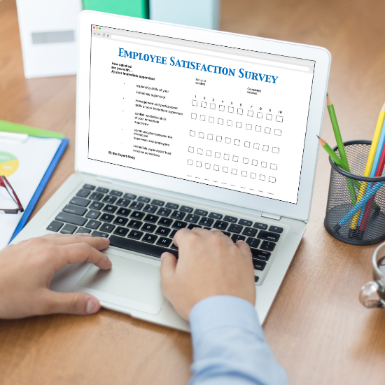 ​
2. Promote your Employer Brand
Employers need to develop a long-term content strategy that engages your ideal candidates and covers multiple channels – but how do you determine who you want to target and how you will deliver this message?
Create personas
Creating a persona for your ideal candidate will help you focus on developing content that will attract them. These personas should include job preferences, goals, skills & work experience. Use these personas as a reference when creating content to ensure that it will appeal to your ideal candidate.
Social Media
Employers need to create a digital attraction through social media platforms such as Facebook, Twitter, and Instagram, rather than just LinkedIn. As social media plays a crucial role in representing any brand, employers must incorporate it into their marketing strategies to build a more accessible presence and increase employer branding.
Here are a few examples of how you can create social media content that will improve employer branding:
Post videos & photos of your work culture and work events

Get your employees involved in active social sharing

Showcase positive reviews from internal employees, clients & candidates

Promote your career growth & development opportunities within the organisation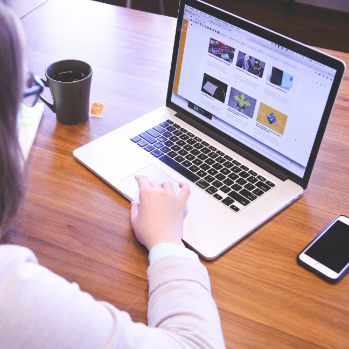 ​
Job Descriptions that tell a story
Many companies find that their job descriptions are a great way to attract new candidates. In many cases, the first impression comes from reading through your open positions - this is worth more than any other marketing campaign you can put on display for them!
When writing a job description, include all the requirements needed to apply and paint an attractive picture about what working at your organization would be like - giving off vibes of professionalism without sounding too stuffy or dull. Your company story is a unique selling point that can help you stand out from the competition. You should use rich media such as images, videos, or other visually appealing content to encourage potential employees to apply while they imagine themselves on the job.
​
3. Measure the success of your strategies
It is essential to constantly analyze your employer brand strategies as different strategies can have different results depending on the company, making it crucial to implement them slowly. This will allow you to determine how effective the strategy is and focus on the ones that work best for your company. A few tracking metrics that employers can use to measure the success of your employer branding are through:
Ratings & reviews: Many candidates rely on reviews when applying for a job. This type of insight gives them an understanding of how other employees have felt working there, which can help potential hires make more informed decisions with their future employer's business sense. As an employer, reviews are a great way to determine what your prospective employees think about the company culture. You can use this information when selecting new talent, improving your current employee satisfaction levels, and identifying growth opportunities in your company.

Retention rate: Retention rates help you understand your company's employee turnover, often a strong indication of the employer brand. Analyzing your company's retention rates can be used for recruiting purposes or determining benefits packages that prevent employees from resigning and finding new jobs with competitors who offer better incentives.

Employee satisfaction: Allowing your employees to give feedback about the company culture is crucial as it allows you to identify any problems or concerns before they become too widespread. This way, when something does arise that needs attention (a lack of happiness among some groups), addressing their feelings allow you to determine what needs improvement on both sides.
If you're looking for a competitive edge in today's job market, it may be time to start thinking about your employer brand. Employer branding is all about knowing what makes your company unique and how you stand out from competitors. It also allows current employees to see if they align with what the company stands for, providing great insight when deciding who to hire.
​
If you like this blog, you might also like:
​
​