If you have ever worked in retail or hospitality, you may know that feeling when you hit a certain point of time where you feel stuck, closed off and unsure if there are other career opportunities out there waiting for you. That was me 3 months ago.

I had been working as a Store Manager within Retail. I started as a Christmas casual whilst completing my Bachelor of Commerce degree and worked my way up to managing a fast fashion brand as a Flagship Manager.

Many would think that the next step in my career would be to work as a Regional or State Manager capacity. However, I wanted to achieve more and work for a company with career progression and opportunities to grow on my skill set which brought me to Kennedy Reid.

Changing careers in my mid-20s, I thought it would be a risky move but turns out to be the opportunity of a lifetime, it wasn't so scary after all!

Just after two weeks from my initial job application, I found myself starting a new role at Kennedy Reid as the Talent Acquisition Manager (TAM).
​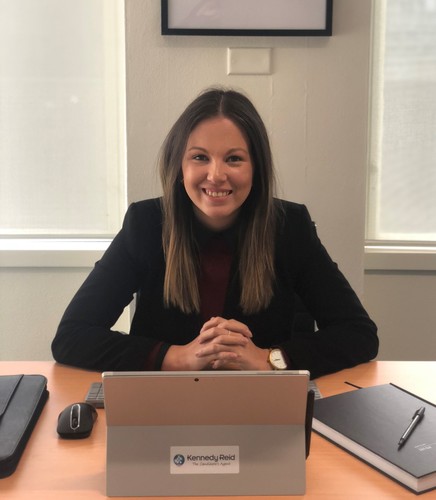 ​
I have been working at Kennedy Reid for just over 3 months. The culture of the team is very social, everyone is very supportive and willing to help. The saying "Work Hard, Play Hard" is definitely in play at Kennedy Reid.
​
The best thing about Kennedy Reid would be getting to work within this team. Kennedy Reid recognises the hard work that you put into every day and always provide great motivation and encouragement.
The transition was easier than I thought it would be. From previously working within a fashion store, I did have to change a few things starting with my work attire. I traded in my denim jeans and sneakers for blazers and heels. Instead of selling clothing and managing a team of Sales Assistants, now I am selling the benefits and opportunities of working at Kennedy Reid.

If you are dreaming of what you could do and want to take the next step in your career like I did, let's make it happen now and Join The Team.

If you like this blog, you might also like:
​